Partners Profile
Professionals Dealing different segments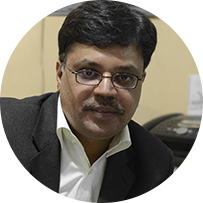 Mr. Mohsin Nusrullah (FCA) Profile
Qualification: Fellow Member of ICAP Registered Trademark Agent Bachelor of Commerce Experience: More than 12 years of post qualification. Phone: 92 042 36619775 Email: mohsin@mohsinca.com
The Chartered Accountants Services are supervised by Mr. Mohsin Nusrullah. He is Fellow member of the Institute of Chartered Accounts of Pakistan. After qualifying Chartered Accountancy he worked with one of leading textile group (sapphire group) and cement manufacturing company (Maple Leaf Cement Factory Limited) on senior management level in different departments like Finance, Accounts, internal Audit and ERP for more than eight years. After having sufficient experience of industry he joined public practice and since then serving with Chartered Accountants Firm Mohsin & Co.
During his stay in industry he also handled major projects like system reengineering, ERP implementation and deployment of internal control and costing systems for manufacturing companies. He is specialized in new and expansion feasibilities, new system of controls and system reengineering together with handling complex financial models. In addition to this he also supervised new projects from finance side like new textile units and waste heat recovery project. He also has sufficient experience to handle public private partnership agreement with Govt. authorities.
After Joining Public practice apart from audit assurance he specialized in Taxation and corporate matters to further enhance his skills for valuable clients. He is also teaching Taxation in Professional Academy of Commerce to CA students. He also conducted the training of FBR staff for audit and taxation on the platform of Professional Academy of Commerce.